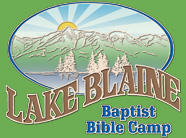 Register For Camp Today!
Regular Services & Programs
Sunday
Sunday School AM Worship PM Worship
9:45-10:45 11:00-12:15 6:00-7:00
Wednesday
Bible Study Children's Programs Youth Group
7:00-8:00 7:00-8:00 7:00-8:00
More Information | Our Location
Home
Bethel Baptist Church is a group of God's people who meet as a local church to equip the saints in order to collectively do the ministry God has called us to, proclaiming the Gospel of Jesus Christ and being fruitful branches on the Vine.
The scope of our ministry is first in the city of Kalispell, next to the surrounding communities of the Flathead Valley in the beautiful state of Montana, and finally to the uttermost parts of the world.
Week Forty
Proverbs 30:5, 6
(5) Every word of God is pure: he is a shield unto them that put their trust in him.
(6) Add thou not unto his words, lest he reprove thee, and thou be found a liar.